Youtube Movie Maker built-in the powerful lyric video maker, with it we can easy to make, create the unique Lyrics video with yourself Handwriting. And here is a simply guide about how to hand write the Lyrics.

And you could Click here to view a step by step guide about how to create, make a standard Lyrics/Karaoke video.
Youtube Movie Maker Create Hand-writing Lyric Video
Step 1. Run Youtube Movie Maker, Press "Make Videos" goto "Make Video Module", like below.
Step 2. Simply press "LRC" button to open Lyric Video Maker window, it provides an example lyric file "example.rzlrc", like below.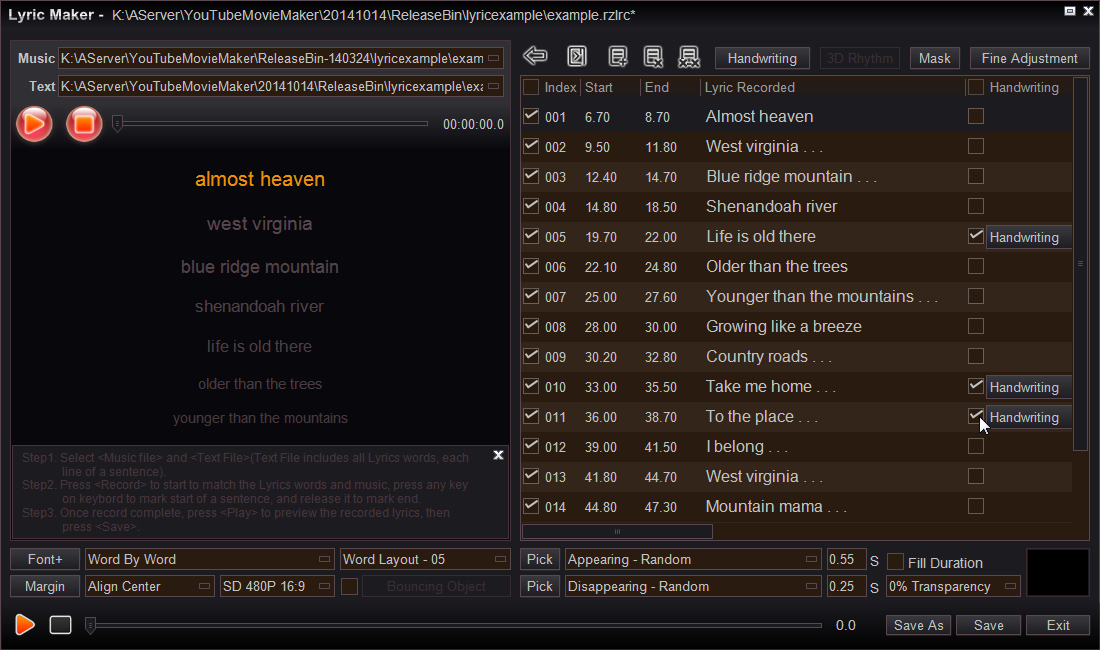 Step 3. Simply check "Handwriting" option of a Lyrics line, then press "Handwriting" button to open "Handwriting" window, then hand wrtie the Lyrics in the right area, like below.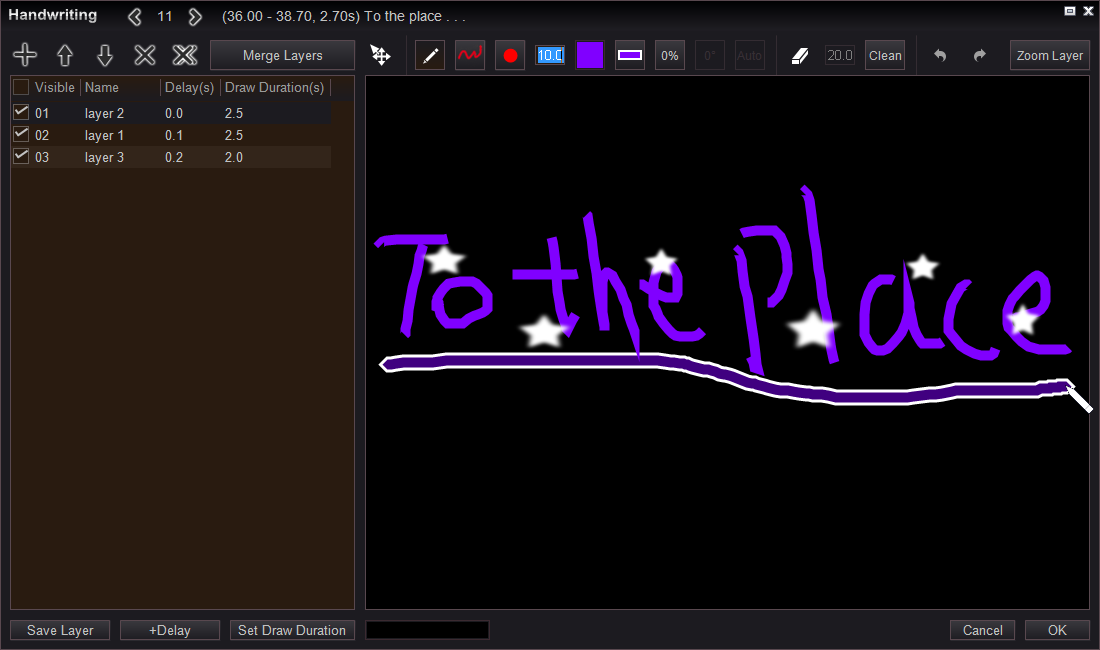 At last, press "OK" button back to "Lyric Maker" window, and we can press "the bottom red Play button" or F2 to preview this Handwriting Lyrics.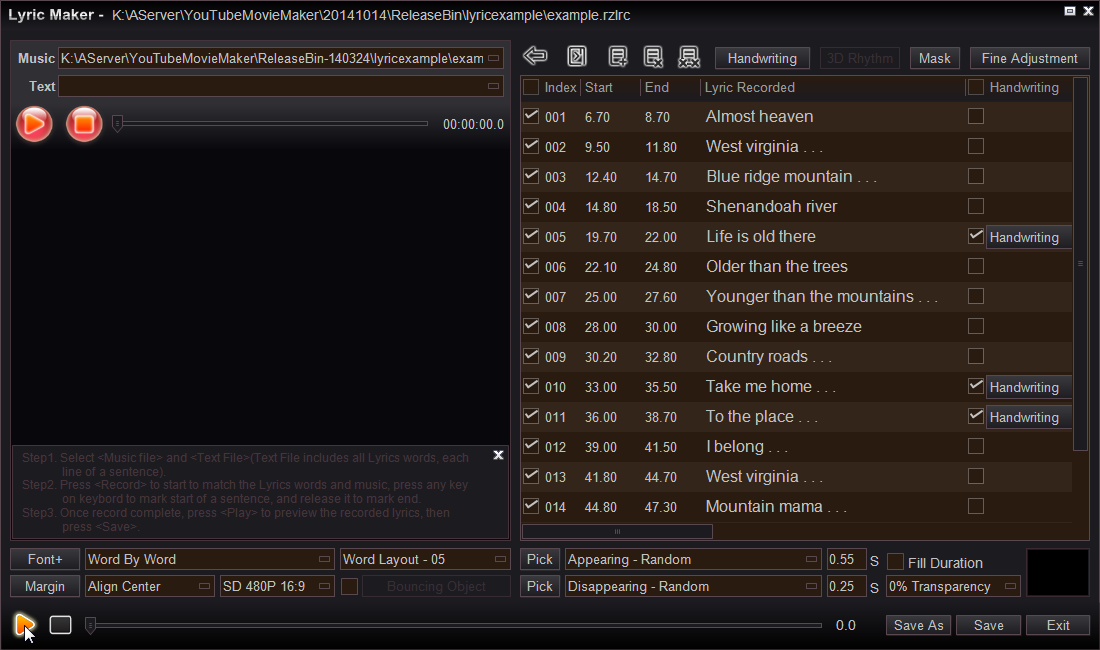 Click below link to access a Youtube Channel for more step by step video guides.
"Youtube Movie Maker, the First, unique video editing software made specifically for YouTube."
Easy to Make the Best Videos for YouTube - Free and Easy To Use!