Youtube Movie Maker v8 or above version can be used to record/capture high quality videos from any cameras or video capture cards, etc. with it we can easy to make high quality beauty gurus, blog videos, etc. easy to share your face, body, beauty, sexuality, mood, on YouTube.
Youtube Movie Maker Video Capture/Record
Step1. First run Youtube Movie Maker, Press "Make Videos" button.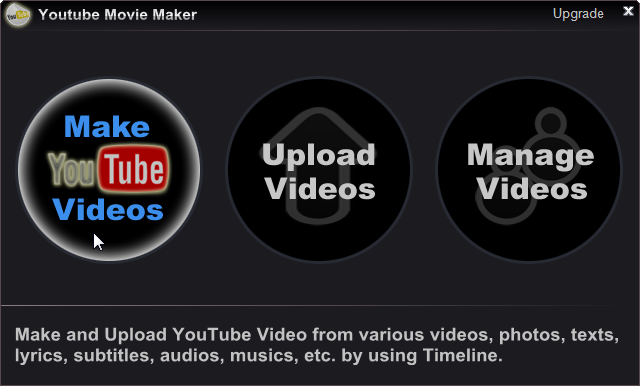 The program will goto "Make Video Module", like below.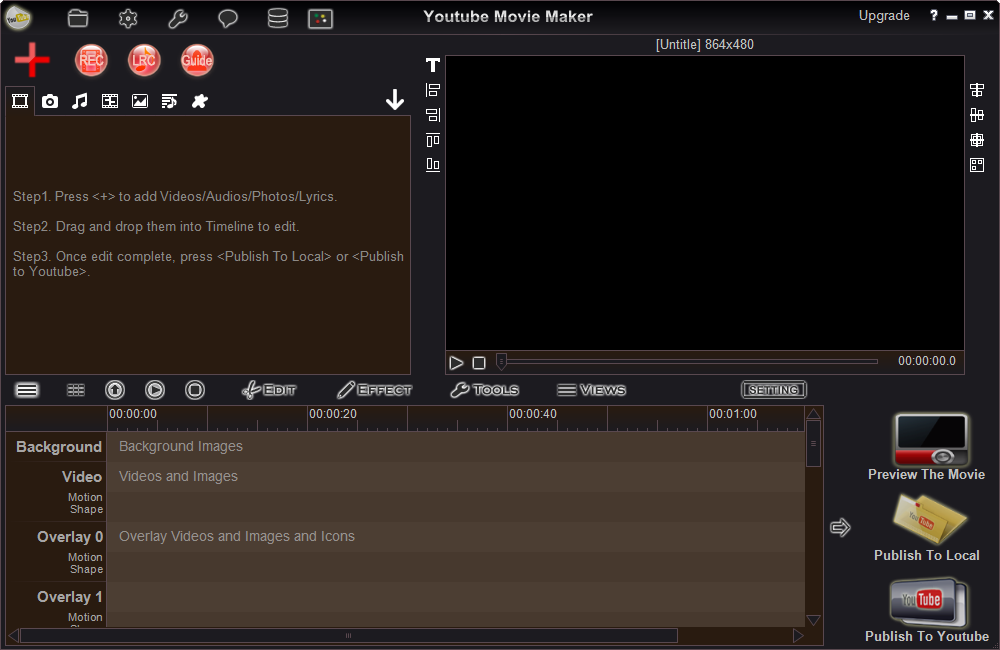 Step2. Simply press "REC" button goto Capture window, and select "Video Capture" tab, now you could easy to record/capture videos from camera or capture card, like below.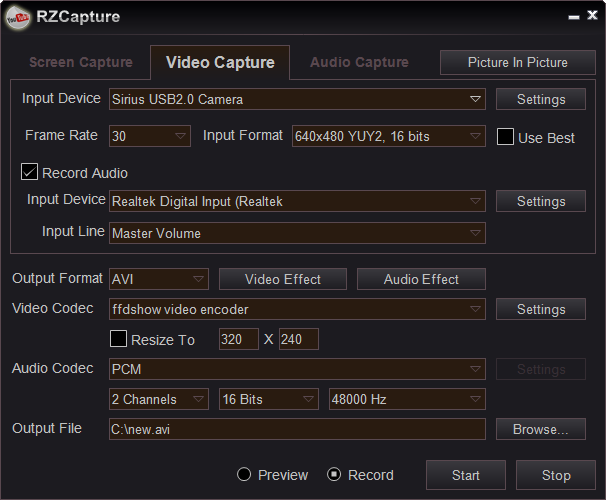 Video Effects
You can press "Video Effect" button to add special effects when capture/record videos, for example: change lightness, saturation, contrast, darkness, greyscale, invert color, etc.
Picture In Picture
You can press "Picture In Picture

" button to record videos from multiple sources at the same time, for example: you can easy to capture/record videos from multiple cameras at the same time.
Please Note
If you have any question or suggestion about the video capture, please simply mail to us for help.
"Youtube Movie Maker, the First, unique video editing software made specifically for YouTube."
Easy to Make the Best Videos for YouTube - Free and Easy To Use!